Welcome to the Myths and Legends Convention!
Dates: August 4 – 6, 2017
Location: Ramada Plaza Denver North
Convention Hours: Friday 5 pm – Midnight,
Saturday 9 am – Midnight, Sunday 9 am – 4:30 pm
Registration Hours: Friday 3 pm – 8 pm,
Saturday 9 am – 7 pm, Sunday 9 am – 3 pm
Vendor Hours: Friday 5 pm – 9 pm,
Saturday 10 am – 8 pm, Sunday 10 am – 4 pm
We will be back at the Ramada Plaza Denver North at 10 E 120th Ave, Denver, CO 80233. Use code CG02MY to get the convention rate.
Purchase passes here.
Find out more about passes here.
---
Westercon 71 in Denver
Myths and Legends will host Westercon 71 in Denver in 2018! Find out more at westercon71.org.
---
WhimsyCon
Shiny Garden, the nonprofit that hosts Myths and Legends, has just started a new steampunk and costuming convention called WhimsyCon! Find out more at whimsycon.org!
---
Announcing our 2017 Guests of Honor!
Jacqueline Carey – Author Guest of Honor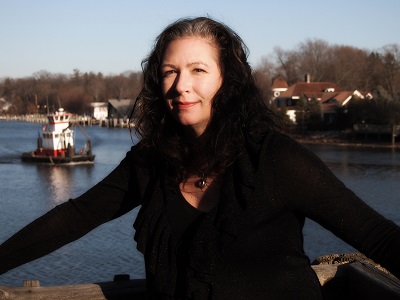 New York Times bestseller Jacqueline Carey is the author of the critically acclaimed and award-winning Kushiel's Legacy series of historical fantasy novels, The Sundering epic fantasy duology, postmodern fables Santa Olivia and Saints Astray, and the Agent of Hel contemporary fantasy series.  Her most recent novel, Miranda and Caliban, is a retelling of Shakespeare's The Tempest.  Jacqueline enjoys doing research on a wide variety of arcane topics, and an affinity for travel has taken her from Iceland to China to date.  She currently lives in west Michigan.
Further information is available at www.jacquelinecarey.com.  Join her on Facebook at www.facebook.com/jacquelinecarey.author or follow her on Twitter at @JCareyAuthor.
Jim Humble – Artist Guest of Honor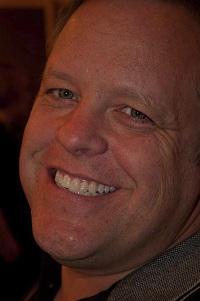 Well, I was born about… let's just say a while ago in Virginia. We moved early in my life to Colorado where I've spent most of my time and currently reside. Some people think I was born with a pencil in one hand and some clay in the other. It's pretty much true. I lucked out since my parents supported my art habit. In fact early on my mother and I baked one of my first clay pieces in the old oven. Of course it was crayola clay and it just melted and stunk up the house! Whoops! Live and learn.
I've progressed since those days and still strive to improve. My life experiences have shaped my art in particular a 3 year stay in Germany and Europe. There my love of art (in particular the human form, gargoyles, grotesques and mythology) was really intensified. I've been pursuing my vision and passion to create now for more than 20 years.
I'm skilled in drawing, painting, sculpture and computer graphics. I'm constantly striving to adapt novel and unexpected techniques with unusual media to produce fine art. I try to keep my work fresh, unexpected and widely divergent.
Visit Jim's website at www.humblestudios.com.
---
General Information:
What is the Myths and Legends Convention? We celebrate our modern myths and legends at our annual Convention. For 2017 we are focusing on Firefly, Doctor Who, Harry Potter, Supernatural, Game of Thrones, and Dresden Files .
Join us for tea dueling and dancing, panels and programs, make-and-takes and interesting guests, as well as a vendor room full of hand-made fan-oriented items and an art show with custom made items to enhance your body and home.
Policies:
Accessibility Policy
Clothing and Weapons Policy
Property Damage Policy
Safe Space Policy
---
Check out our galleries!
---
---
Subscribe to the Myths and Legends Con mailing list!
---